SALB at the Book Fair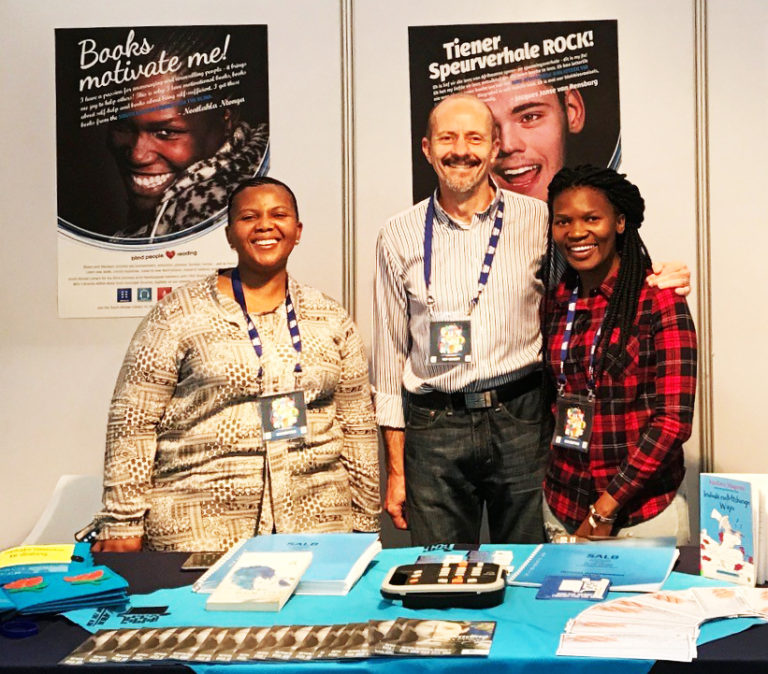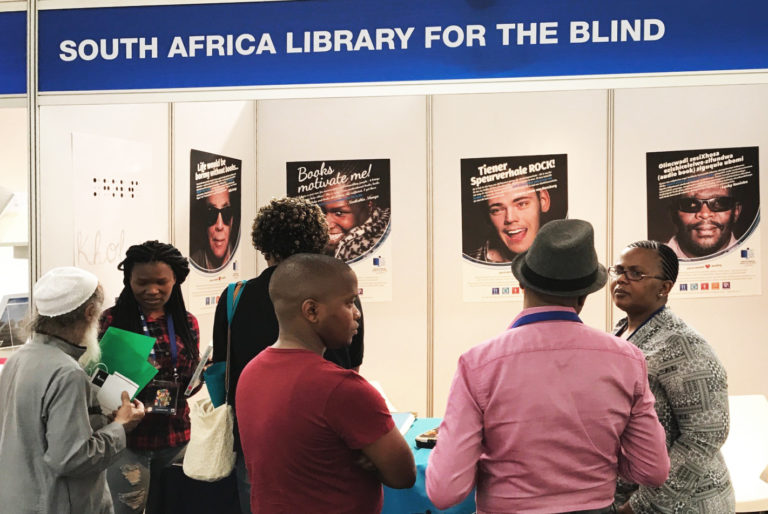 South African Library for the Blind (SALB) was one of more than 50 exhibitors during the South African Book Fair which took place during the 8th to the 10th of September in Johannesburg over the weekend. It was an exciting end to the National Book Week events that took place in all 9 Provinces the week before. National Book Week is important because research by the Book Development Council shows that only 5% of South African parents read to their children, with 14% of the population being active book readers. National Book Week is the longest running and most successful reading promotion campaign in South Africa. The Book Fair brings together readers, authors, publishers and various other organisations and individual interested in reading, writing and publishing.
The SALB stand at the Book Fair was visited by numerous people interested in the work, services and products of the Library. Visitors are always fascinated by Braille and equally impressed by the Tactile Picture books and audio books produced by the Library. This is an important initiative in encouraging the nation to value reading as a fun and pleasurable activity and to showcase how reading can easily be incorporated into one's daily lifestyle inclusive of blind people. The events coincides with International Literacy Day on 8 September. Most towns in SA have libraries where ratepayers can lend books. South African Library for the Blind is rolling out Mini-Libraries for the blind and visually impaired within these municipal libraries.