South African Library for the Blind Celebrates OR Tambo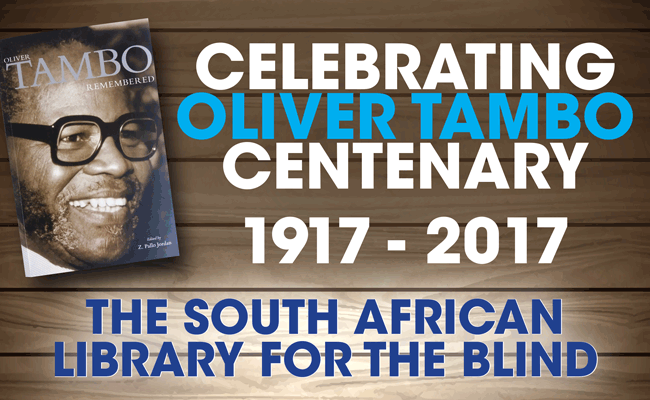 This year South Africa will celebrate the centenary of the birth of Oliver Reginald Tambo, the theme for the centenary celebration is "Life and Legacy of OR Tambo" and is expected to run until December 2017.

Oliver Tambo was born on the 27th of October 1917 in the Nkantolo village outside Mbizana in the Eastern Cape. He is the late former President of the ANC and one of the key founding fathers of South Africa's liberation and constitutional democracy. This years celebrations will draw lessons from his life that made him succeed in uniting the ANC.

Oliver Tambo was the longest serving President of the ANC from 1969 to 1991, he mobilised the international community to support our struggle against apartheid. Because of his leadership South Africa is today a constitutional democracy founded on the principles of equal rights and human dignity.