Best Valentine's Day Reads


Valentine's Day is just around the corner and you know what that means: time to read some love stories! Below are just a few selections with which you're sure to fall in love.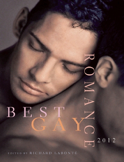 Title: Best Gay Romance
Author: Richard Labonte
Formats: Available in both Audio and Braille

Review: Brains, muscle, tenderness, kink. Like the perfect lover, Best Gay Romance 2012 captures the raw energy of man-on-man desire like no other. Get ready to fall in love with love all over again. Once again, award-winning editor Richard Labonté has gathered hot, heart-pounding, tent-raising, gorgeous stories of no-holds-barred sex between men that will grab your senses, and send you into the sweaty backrooms of your erotic imagination. Best gay romance 2012 creates a world of sexy, in-love men who live out their fantasies with memorable results. As varied as the unique and irreproducible experiences of falling in lust, the sensually rich Best Gay Romance 2012 celebrates the intensity and passion of gay love in all its glory.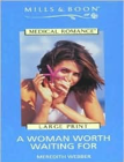 Title: A Woman Worth Waiting For
Author: Meredith Webber
Formats: Available in braille

Review: After five years Ginny is still the beautiful, caring woman Max remembers, and a wonderful emergency nurse. In her eyes he can still see the longing he shares, but she clearly hasn't forgiven him. It takes a murder investigation to bring them together, and in their closeness Max knows he'd wait for this woman forever. Ultimately he's got to convince her that he returned to Australia simply to find her, and that her safety and happiness lie in his arms.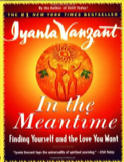 Title: In the Meantime: Finding Yourself and the Love You Want
Author: Iyanla Vanzant
Format: Available in both Audio and Braille
Review: The #1 national bestseller from the host of the show Iyanla: Fix My Life on the Oprah Winfrey Network (OWN) that answers the question: What's love got to do with it in the meantime?
You know where you want to be, but you have no clue how to get there. You know exactly what you want in life, but what you want is nowhere in sight. Perhaps your vision is unclear, your purpose still undefined. On top of it all, your relationships, particularly your romantic relationships, are failing. If these scenarios feel familiar way down in the deepest part of your gut–then you, my dear, are smack dab in the middle of the meantime.
Every living being wants to experience the light of love. The problem is that our windows are dirty! The windows of our hearts and minds are streaked with past pains and hurts, past memories and disappointments. In this book, Iyanla Vanzant teaches us how to do our mental housekeeping so that we can clean the windows, floors, walls, closets, and corners of our minds. If we do a good job, our spirits will shine bringing in the light of true love and happiness.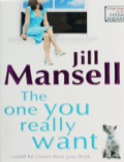 Title:The One You Really Want
Author: Jill Mansell
Format: Available in Braille

Review: It all starts with a shiny, red, riding lawnmower. When Nancy spies her Christmas present from her husband sitting on the lawn, she realises the jewellery she thought was for her must be on someone else. Her best friend Carmen isn't surprised (she never liked Jonathan) and persuades Nancy to leave Edinburgh and come and stay in her luxury London flat — far too vast for Carmen since her husband, millionaire rock star Spike Todd, died. Soon Nancy's met gorgeous Connor O'Shea, who lives next door, and his daughter Mia is matchmaking — not least because she'd like to see the back of Connor's current pushy girlfriend. Meanwhile Carmen, who's always been certain she doesn't want another man in her life, feels a spark when a handsome charity worker called Joe calls round. But Joe's not quite all he seems… The one you really want could be closer than you think. A sweet, funny, romantic novel from bestselling author Jill Mansell.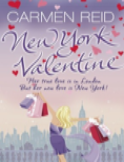 Title: New York Valentine
Author: Carmen Reid
Format: Available in Braille

Review: Love is in the air! Personal shopper Annie Valentine has a dream job in the heart of fabulous Manhattan. Daughter Lana is lost in the heat of first love, but has she fallen for a heart-breaker? In London husband Ed faces a scandal at work and knows, in his heart, he needs Annie back. What's a girl got to do when her true love is in London but her new love is New York? Does it have to be fashion or family, or can Annie Valentine have it all?